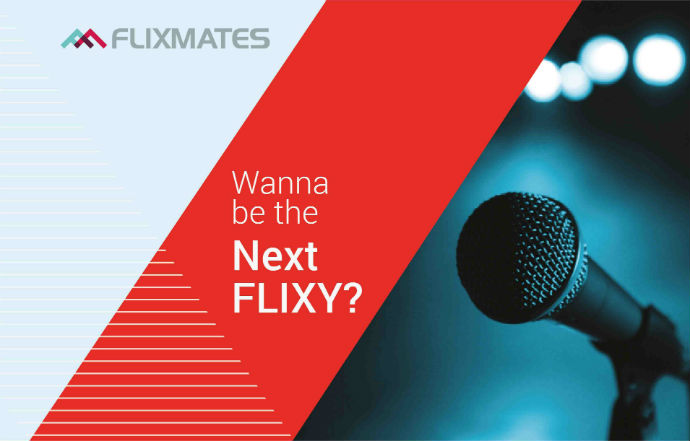 About Us:
We are a Technology organization already launched our flagship product Flixmates. Our Android app is targeted to bring the entire entertainment industry (TV, cinema, theatre, stage, suppliers, et all) on a single common platform wherein the users can showcase, interact, share, exchange ideas and find opportunities for their skills.
Practically, this app should help the users to remain engaged in the targeted industry as well as help them to uplift their current state of working environment.
In summary, this App is an entertainment industry's state of the art tabloid, magazine, job connector, friend finder, chat provider, Profile highlighter and alert generator of relevant opportunities.
Our Product
Flixmates provides a single common platform via its various features like timely notifications and latest news happenings, alerts mechanism, Chat and messaging, profile highlights, opportunity finder, social connectivity, talent show casing via content uploader etc. This will help the entertainment professionals who are lacking reach and direction and are on constant look out for that one chance to show case their skills to right talent sources.
Download Our App
Flixmates is created to unite people in the entertainment industry. Specifically keeping the newcomers in Mind. It is a social network to hang out, a job portal for those who are in need, all for the entertainment industry people like Actor, Model, Theater Artist, Dancer, Singer, Comedian, Stand- Up etc.
Contact Us
Feel free to contact us anytime, We're here for you...
Address
THANE, MAHARASHTRA 401101, INDIA